REBRANDING FROM ESTAMP TO NEKLAR
We are currently living in exciting times in the automotive sector, times of transition towards a cleaner mobility where vehicles with different new generation propulsion systems, both combustion and electrified, will coexist.
With 40 years of experience in the sector, now more than ever, we are firmly committed to sustainable development, with the aim of generating a beneficial impact on people's lives.
This ambitious goal, which will lead the way from now on, is the reason behind the launch of our new brand, which we are pleased to announce in this article.
As of today, October 3, 2023, the new trademark is Neklar.
Neklar is the evolution of Estamp's legacy and its founding values, of which we are extremely proud, and is born with the desire to accelerate the evolution of our customers towards sustainable mobility.
Operationally, we would like to emphasize that this change does not alter the company's corporate name, which remains the same in each of the plants.
We also take this opportunity to inform you that our website domain is now www.neklargroup.com.
We hope that you will continue to trust us in this exciting journey to jointly meet the challenges that the future holds for us.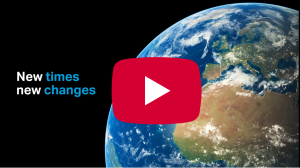 Watch our brand video by AR experience!