EV EMShielding
Solution applied to composite battery housing.
Material:
Embossed or smooth aluminum 0.2-0.5 mm thickness.
Functions:
Electromagnetic shielding of Battery pack to guarantee electromagnetic compatibility.
Flame resistant for external or internal fire protection.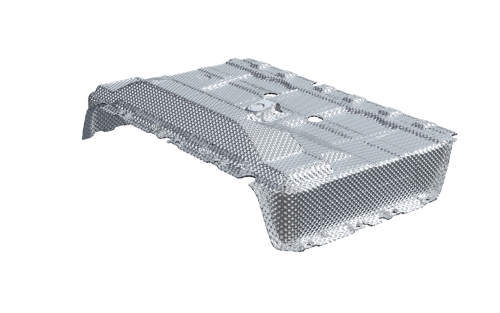 EV Battery Cooling
Cooling plates and other cooling components
Material:
Functions:
Cells heat dissipation to maximize battery performance and life.