ESTAMP REAFFIRMS ITS COMMITMENT TO SUSTAINABILITY THROUGH ADHERENCE TO THE UN GLOBAL COMPACT
Estamp reinforces its commitment to responsible management by voluntarily adhering as a signatory partner to the United Nations Global Compact, the UN initiative that leads the corporate sustainability in the world, with the participation of more than 16,000 companies from 160 countries.
It is based on 10 universal principles on human rights, labor standards, the environment, and the fight against corruption, from which the 17 Sustainable Development Goals (SDGs) are developed as part of the 2030 Agenda for Sustainable Development, in which establishes a plan to achieve the Goals in 15 years. All this aligned with our values and our Clean Mobility strategy, of developing new products, for clean and sustainable mobility.
Estamp incorporates these principles into its corporate policy and strategy, committing itself to contributing to all the SDGs, but especially with the 6 of the image in accordance with our activities and interest groups.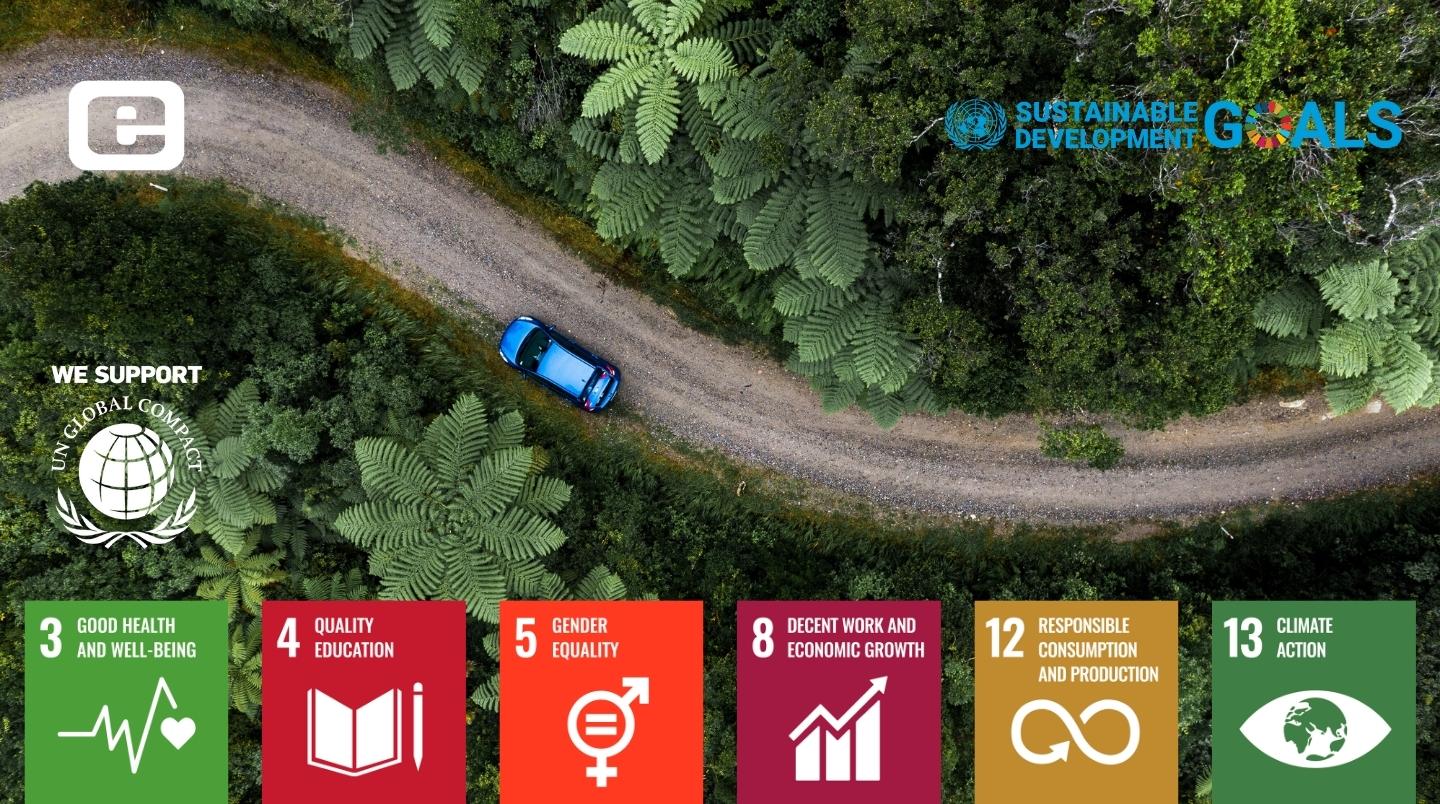 Therefore, Estamp will promote initiatives and promote measures to achieve the defined objectives and undertakes to issue a public communication on the Annual Progress (Communication on Progress) in the implementation of the 10 principles of the Global Compact and the SDGs.