On 26 February 2020, Estamp took part in the 14th Fòrum de les Empreses event organised by ESEIAAT-UPC (#forumESEIAAT) in Terrassa (Barcelona, Spain). The Forum provided us with the ideal opportunity to meet future engineers studying at the Universitat Politècnica de Catalunya (UPC) in Terrassa.
The Forum is one of the most important events in Catalonia for students of engineering and recent graduates and is a magnet for large, small and medium-sized companies seeking highly qualified professionals.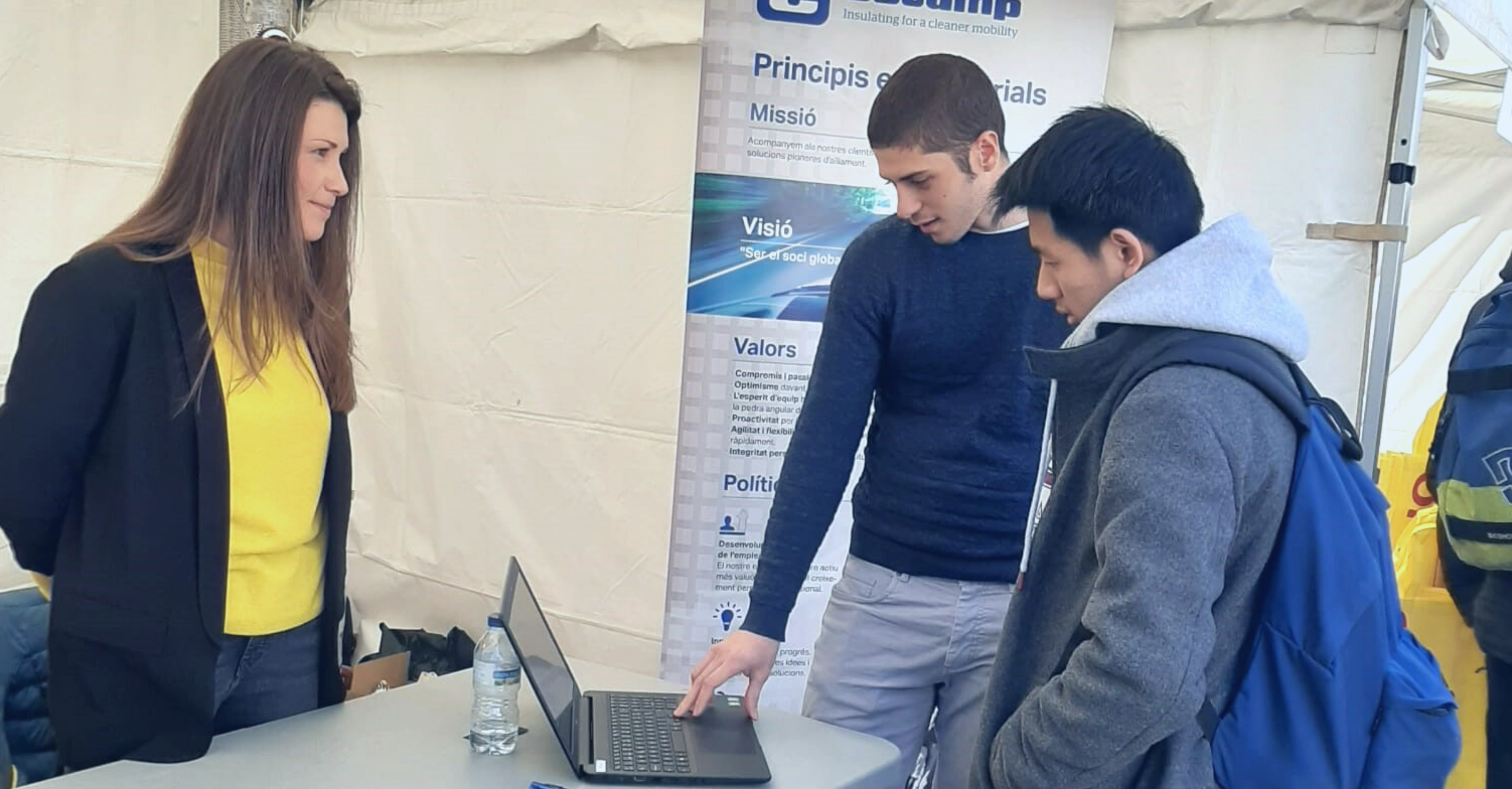 Once again, the event enabled us to get to know in a dynamic and interesting way students with a wide range of profiles by interacting with them, hearing about their concerns, helping them to answer their questions and taking advantage of their talent by employing them in our company.