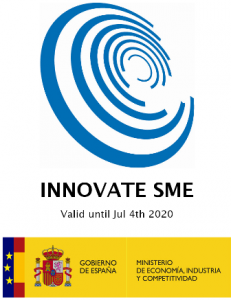 On 3 July 2017, Estamp was recognized by the Spanish Ministry of Economy and Competitiveness (MINECO) as an innovative SME (Order ECC/1807/2015), after demonstrating our innovative character through our activity: own patents.
The ministerial order is an affirmation of the policies set out to support companies investing in R&D+i and an alignment with the European strategy that aims to establish vehicles that allow the growth and sustainability of SMEs that drive innovation, such as Estamp.
This allows us to continue nurturing our innovative policy, which enables us to continue growing and reinventing ourselves.