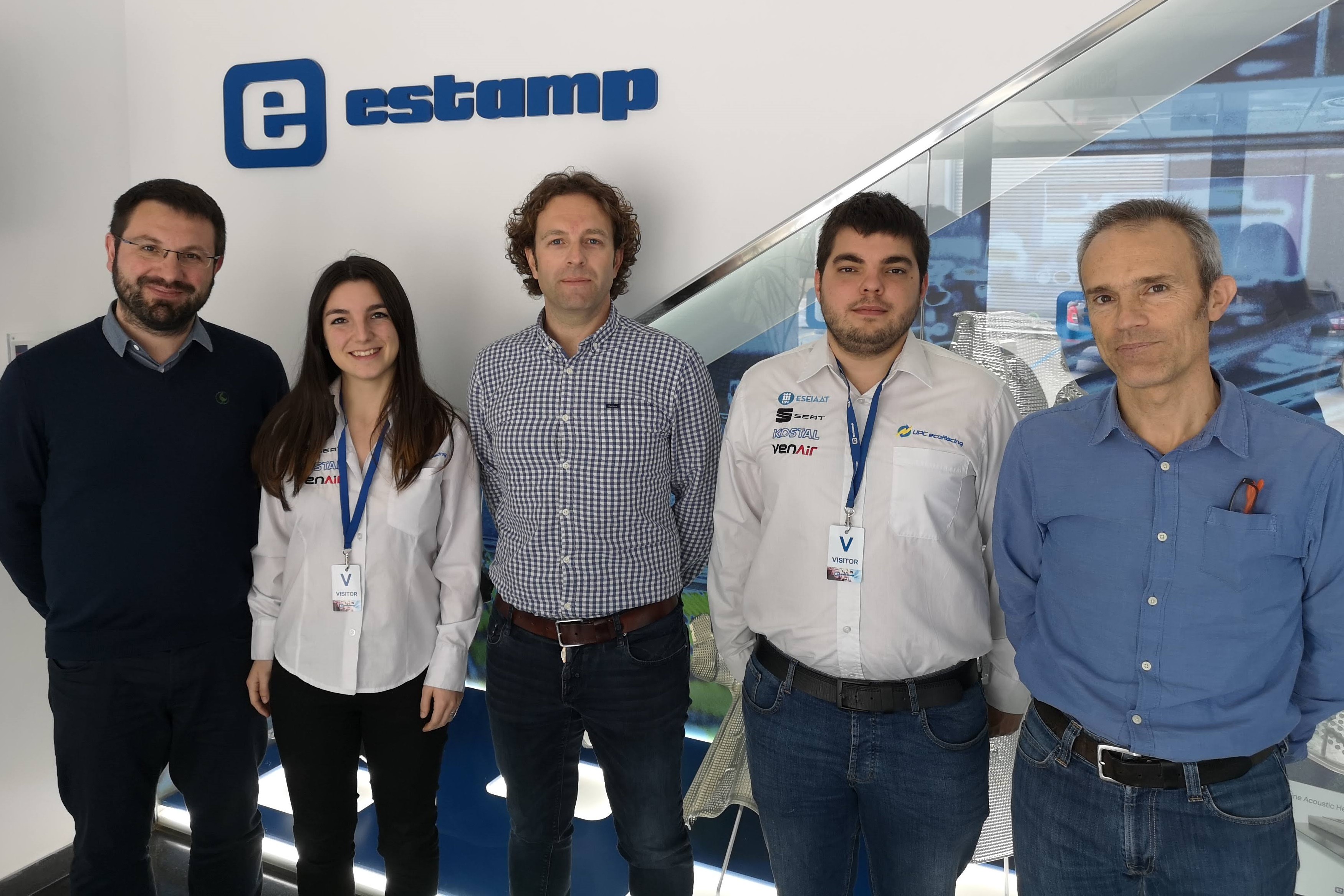 Estamp has joined the UPC ecoRacing ecoRX electric vehicle project in Terrassa (Spain), as a sponsor for the 2018 – 2019 season.
EcoRX is the first 4-wheel drive electric vehicle in Spain and will be used by the team from Terrassa to compete in the most important Formula Student competitions across Europe.
UPC ecoRacing is a technological research association set up 10 years ago by engineering students from ESEIAAT with the main objective of developing new sustainable automotive technologies.
One of the main activities of UPC ecoRacing is the design and manufacture of single-seater racing cars that take part in international Formula Student events that attract university teams from all over the world to test the cars designed by the students.
Estamp is very proud to form part of this magnificent sustainability project, which contributes to achieving cleaner mobility and to training the engineers of the future.